Ice-bank coolers
We are quipping breweries and restaurants by ice-bank DELTON cooler since 1995.
You can choose from several models. Models type H - means horizontal verzion - inputs and outps are on the row at the side of the machine. Cooling is beside the water reservoir. Models type V - means vertical verzion - iputs and outputs are on the top of the machine and cooling is under the water reservoir.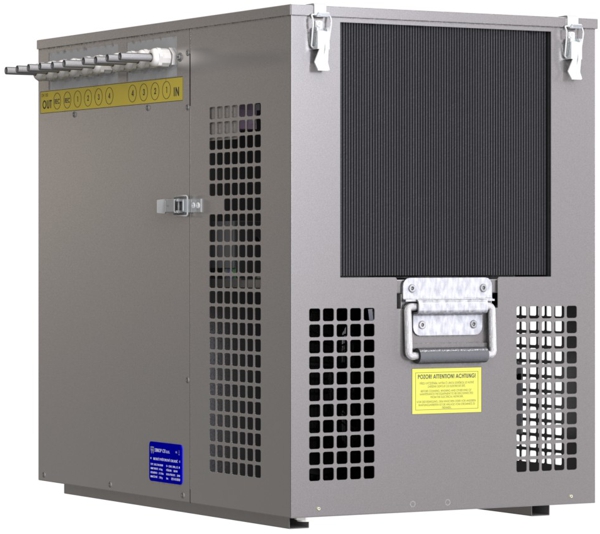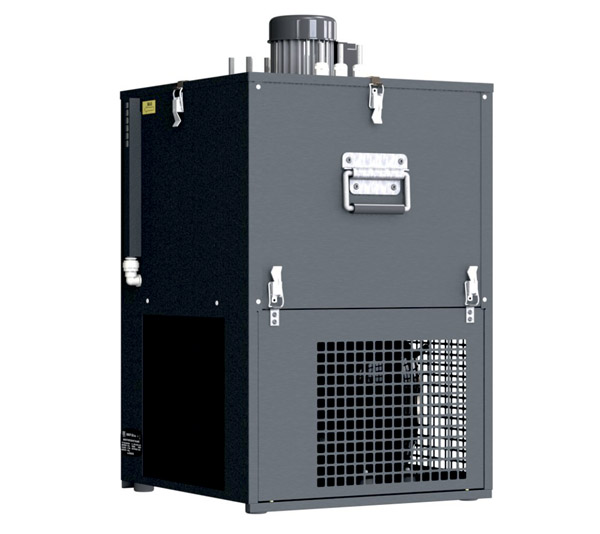 Code
Name
Power input
[W]
Cooling cap.
[l/h]
Δt 10°C
[l/h]
Water flow [l]
W
[kg]
A
[mm]
B
[mm]
C
[mm]
4925130
Delton H 70
3 coils
520
75
52
24
36
513
323
455
4927140
Delton H 100
4 coils
690
110
74
33
44
553
353
495
4929140
Delton H 120
4 coils
810
140
94
49
51
623
403
535
Wet cooler DELTON V (vertical version)
Flow water cooling Delton V is PRE-MIX device, which is designed to cool and tap liquids. Drinks are cooled in exchangers which are consisting of stainless steel tube coils. These exchangers are attached to the upper lid by external inputs and outputs. A necessary part of the cooler is a pump placed on the lid, which serves to swirle the water bath and provides recirculation of chilled water. In the cooling container are placed - stainless steel evaporator and cooling coils.
Cooling tank and coolers casing are made of stainless steel. On the side of the cooler is control panel, where is located thermostat to control temperature of water bath and ice bank which serves as a source of accumulated cold. The cooling unit is placed in the coolers lower part, where is the stainless steel grid to have perfect ventilation. On the side of the cooler is placed water level indicator. This indicator also serves to drain the water from the container by changing a position.
Code
Name
Power input
[W]
Cooling cap.
[l/h]
Δt 10°C
[l/h]
Water flow
[l]
W
[kg]
A
[mm]
B
[mm]
C
[mm]
4911124
Delton
V 40
2 coils
350
50
27
18
27
329
329
580
4915134
Delton
V 70
3 coils
520
75
52
23
33
359
359
620
4917144
Delton
V 100
4 coils
690
105
74
30
40
386
386
677
4919140
Delton V 120

4 coils
810
135
94
37
46
418
418
711
Main advantages of Sinop coolers:
100% czech, high-quality production using only TOP European technologies
more than 20 years of experience
High performance, professional machines
Complete range of spar part and accesories
Including recirculation pump to get the cold water to the taps - to keep the beverages still cold
possibility of individual changes